The Hankai Tramway, known locally as "Chin-Chin densha(Ting-a-ling Train)" is a tram that runs at a relaxed pace through the old town region in the northern part of Sakai. This neighborhood features many famous historic sites and long-standing stores, making a visit a vital part of any trip to Sakai. In this special feature, we are going to introduce recommended spots between Shukuin, where the new landmark of the Sakai Plaza of Rikyu and Akiko is located, and the vicinity of Hamaderakoen Station where the tram ends. All places have a long history.
---
What is Sakai's Famous Chin-Chin densha ?
The Hankai Tramway (nicknamed the Chin-Chin densha) is the only roadway tram to be found in Osaka Prefecture. Since taking to the streets in 1900, it has become loved by the local people as a convenient way to get around. Of the two lines, the Hankai Line is the one that runs through Sakai City, with 15 stops between "Yamatogawa" and "Hamadera Station". Mainly because it runs along the old Kishu Road, there are many historical spots to be found close to the tracks. If you use the "Sakai Hospitality Ticket" you can also ride as much as you like for a full day, allowing you to enjoy sightseeing on a budget! As you leisurely clack-clack down the tracks, homes at times coming in close to the train, the very flow of time seems to slow down. Barrier-free carriages called "Sakai Trams" have also been introduced in recent years, making riding an even more comfortable experience.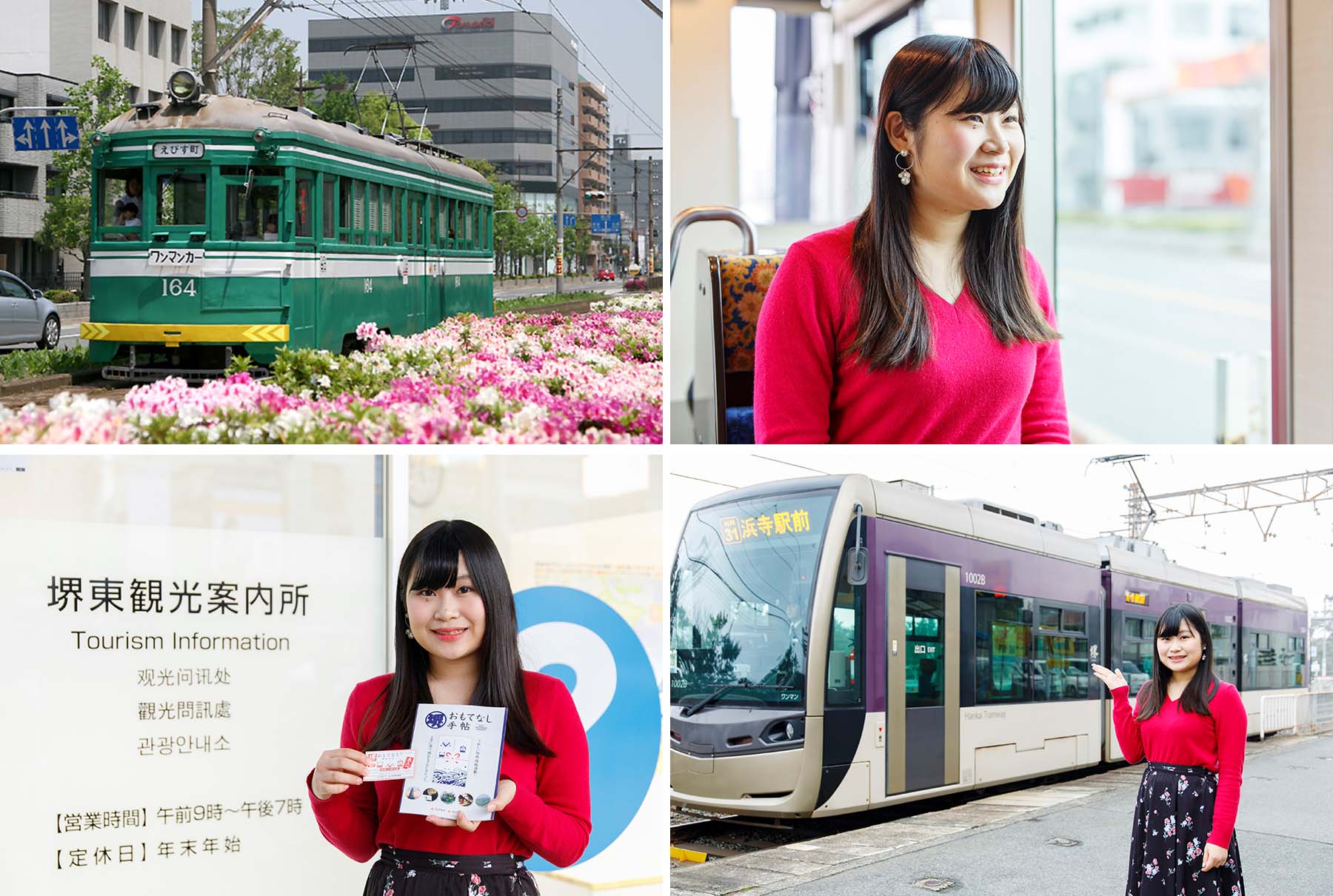 ---
Shukuin Stop
A thriving area that fuses together old and new cultures. The remains of Sen no Rikyu's house are also nearby.
Sakai Plaza of Rikyu and Akiko
A museum where you can learn about the history and culture of Sakai through introductions to two of the greats representative of the city, master of tea ceremony Sen no Rikyu (1522-1591) and renowned poet Akiko Yosano (1878-1942). Standing in front of the remains of Sen no Rikyu's house, another appealing aspect is being able to casually sit and enjoy tea and confections. There is also plenty of sightseeing information available here.

---
Honke Kojima
Confections also loved by Sen no Rikyu
This long-standing store was founded in 1532, 10 years after Sen no Rikyu was born. It is especially famous for "Keshi Mochi," which involves wrapping fragrant poppy seeds in soft rice cake. Apparently this confection got its start in the middle-ages when exotic poppy seeds made their way from India to the hub of trade that was Sakai. The paper used for wrapping also has a very fashionable design, and they make a great gift.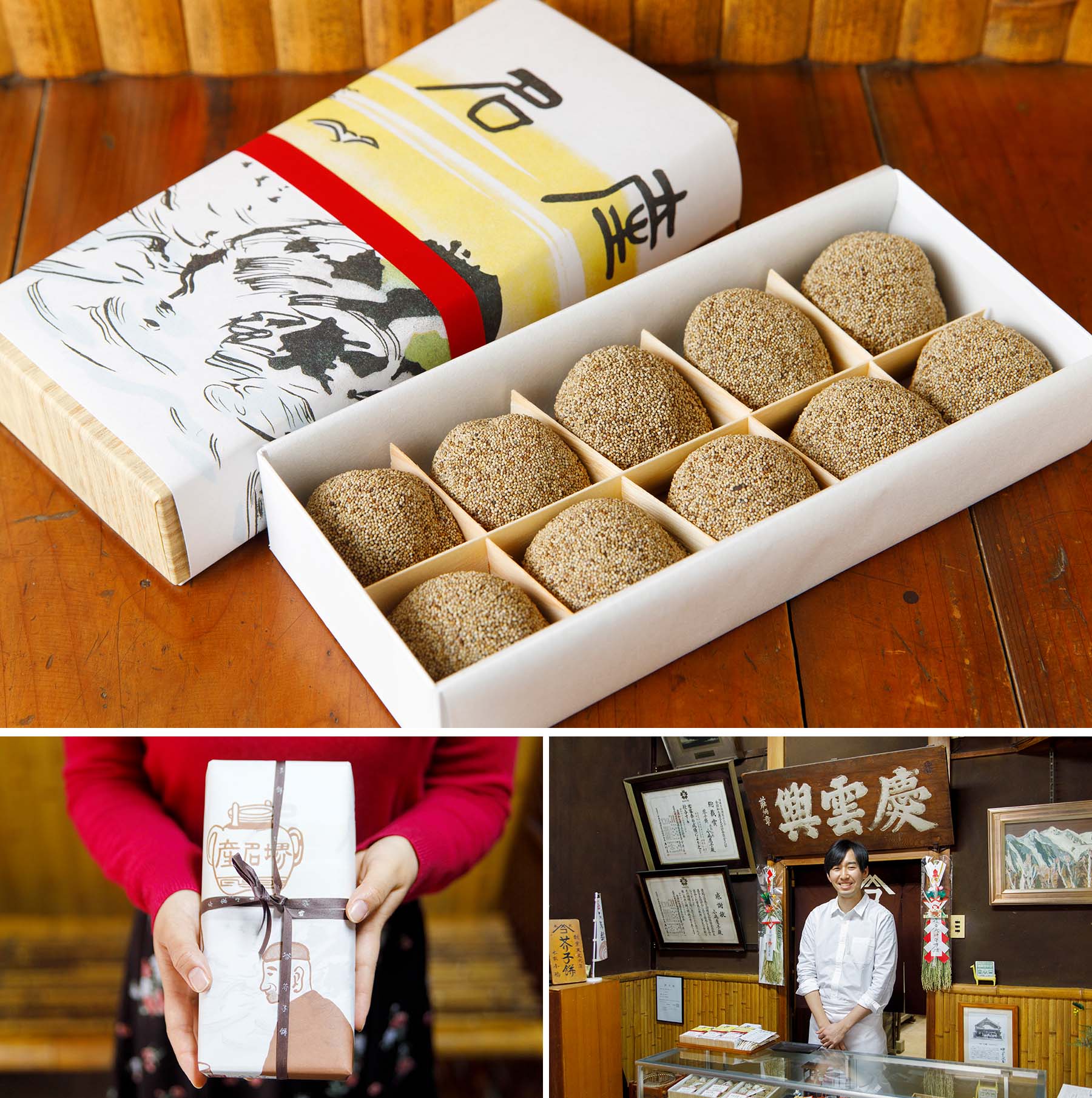 ---
Terajicho Stop
One stop south from Shukuin. Find delicious confections in front of the gates to Aguchi Shrine.
Oteramochi Kawaido
Calming your heart, a simple deliciousness
Famous for the "Oteramochi" in the name, wrapping bean paste or roasted soybean flour in sticky rice cake. Founded in 1596. Prior to the war, they had a store within the grounds of Aguchi Shrine - known locally as "Otera-san" - and it became popular among local residents as the flavor of visits to the shrine. There are still old paintings and maps reminiscent of that period to be found inside the store.

---
Goryomae Stop
The closest stop to famous Nanshuji Temple. There's also long-standing gourmet dining to be found.
Nanshuji Temple
世界も注目する、禅の精神にふれる
A Zen temple of the Rinzai sect Daitokuji school, founded in the 16th century. The teachings of Zen involve seeing through to the truth of all things, a concept closely related to tea ceremony, and Sen no Rikyu was also trained here. The elegant atmosphere inside the grounds features plenty to see, including a minimalistic, beautiful dry landscape garden and a mountain gate that is an important cultural asset.

---
Fukasezushi
The ultimate conger eel sushi, created by culinary masters
Sakai once flourished in conger eel fishing, and this takeout-only eel sushi store boasts a history of more than 70 years. On the left in the picture you can see box sushi made using grilled eel, while in the right is appealing nigiri sushi with meltingly delicious boiled eel. If you are visiting from afar, then making a reservation comes recommended. Watching the dishes being promptly prepared by the masters through the windows, is also a vital part of the local scenery.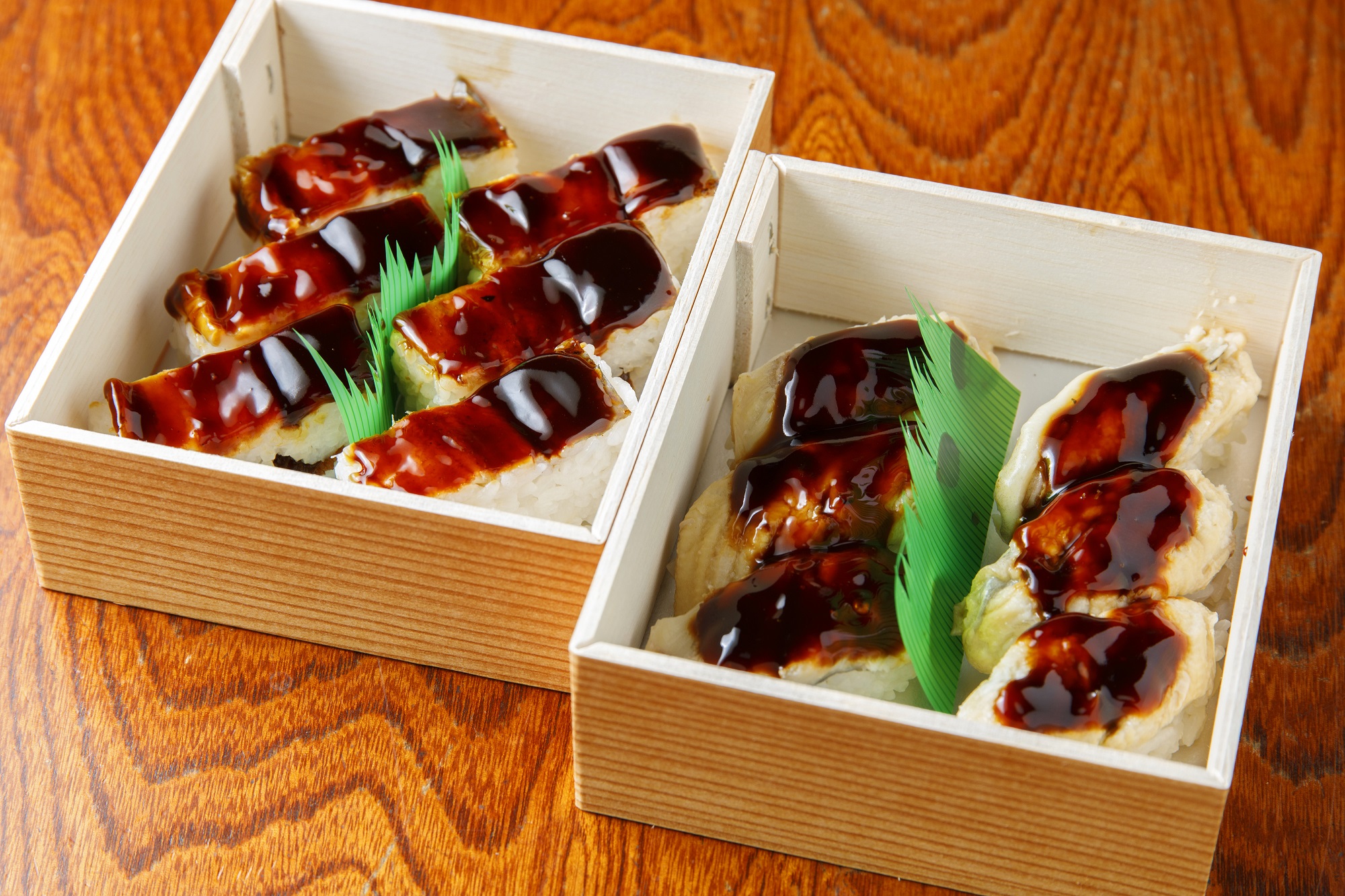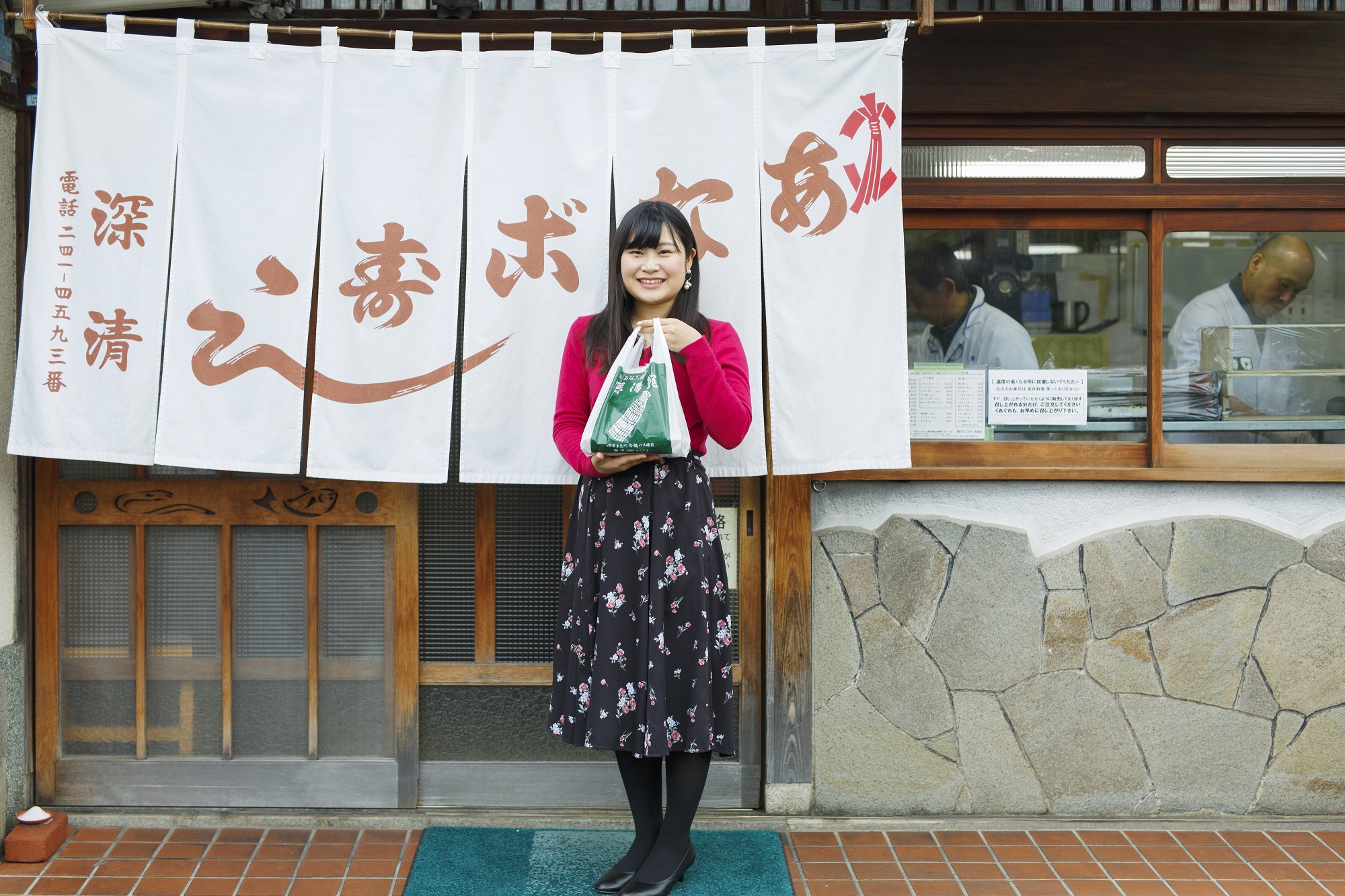 ---
Kanbukuro
Confectionary with a history of 680 years
The only item on the menu is "Kurumi Mochi." Rice cake made using green soybeans surrounds ("kurumu") the rice flour dumplings, explaining the name. Retro wooden tags are used to collect your order, with ice shaving-topped "Ice Kurumi Mochi" a specialty you can only enjoy here. Founded in 1329, the store was named by feudal warlord Hideyoshi Toyotomi. Here you can truly feel the depth of Sakai history.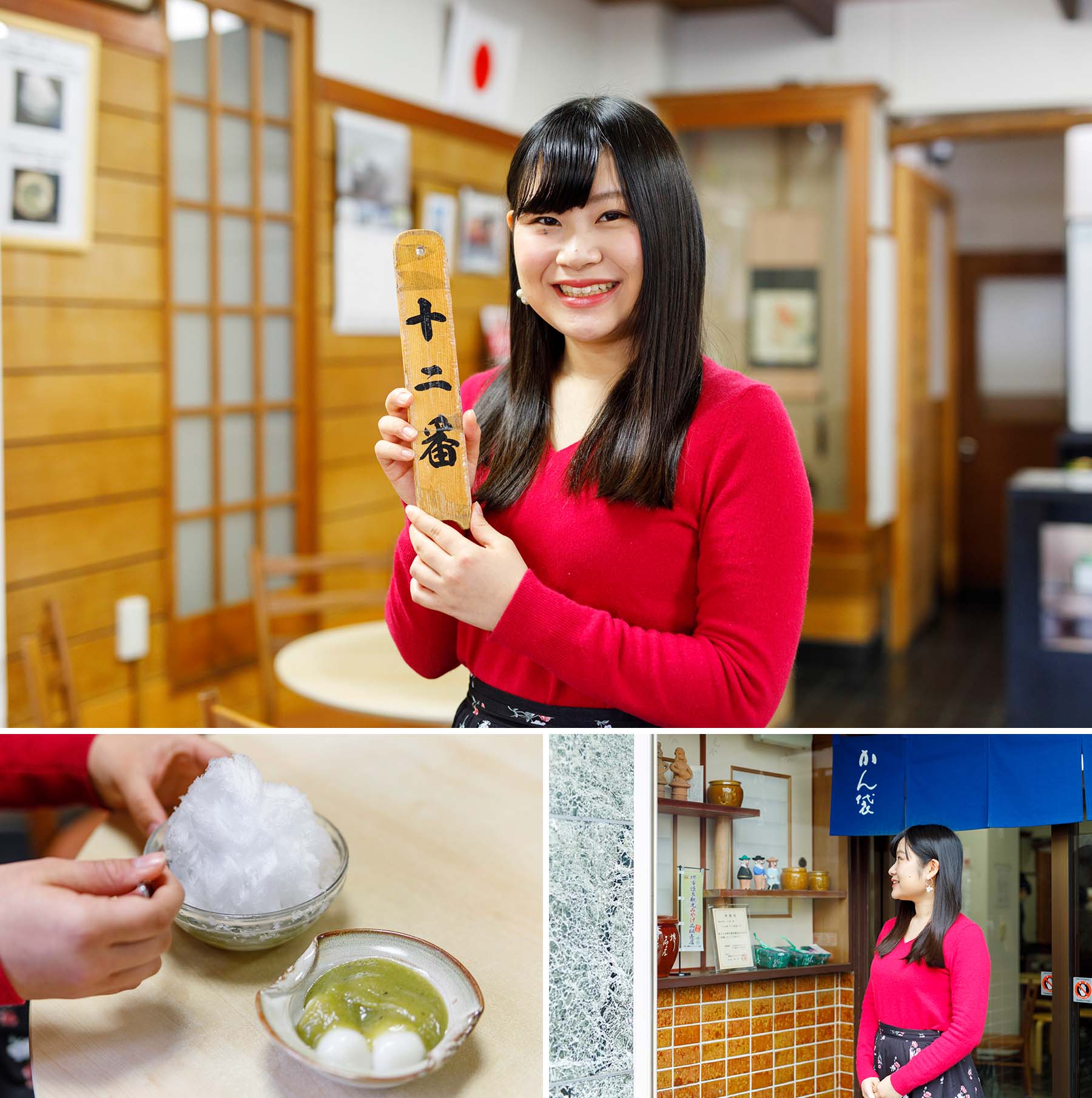 ---
Funao Stop
The laidback Hamadera Park northern area, known locally by the name "Suwanomori"
Hamaderamochi Kagetsudo
Thrill to the deliciousness of freshly-made rice cakes
Delicious soft rice cakes, including bean paste stuffed ones , made freshly in-store from mochi rice each morning are items that cannot be missed ! The fresh Tamba black bean stuffed rice cakes and seasonal tea ceremony confectionery, beautifully depicting cherry blossom or the crimson leaves of fall, are also very popular. In recent years, a specially developed rice cake for athletes to easily get a charge of nutrients prior to working out, has also generated considerable buzz.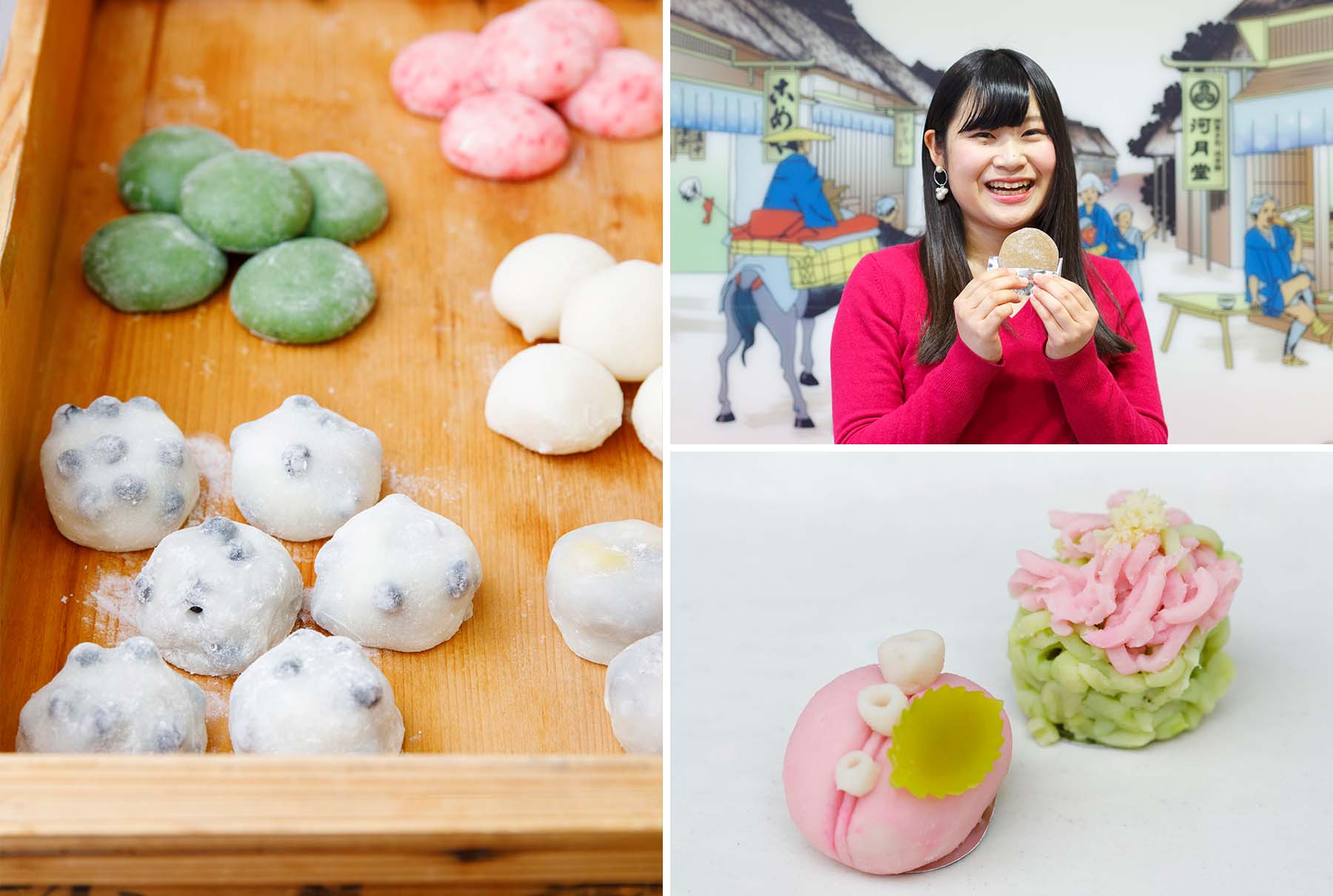 ---
Hamaderakoen Station Stop
The last stop offers plenty of beautiful scenery. The pine forests seen from the train windows cut a pretty picture.
Hamaderakoen Station Building
The retro station building is the perfect place to take a commemorative photo
The old station building of Hamaderakoen Station on the Nankai Railway, which runs parallel to the Chin-Chin densha through Sakai. This retro construction from 1907 remained in use as the oldest active private railroad building until 2016. It has now been reborn as a cafe and gallery, creating a new place for the locals to relax and pass their time. The England-styled exterior is very photogenic.



---
Hamadera Park
Enjoy a family picnic
One of the oldest public parks in Japan, and boasting a wide surface area of approximately 75ha. Once known for its beautiful white sand and green pines, there is still a verdant pine forest here that harks back to those times. You will also find a garden boasting 6500 roses across 250 varieties, and a pool (operating only in summer) with a giant waterslide.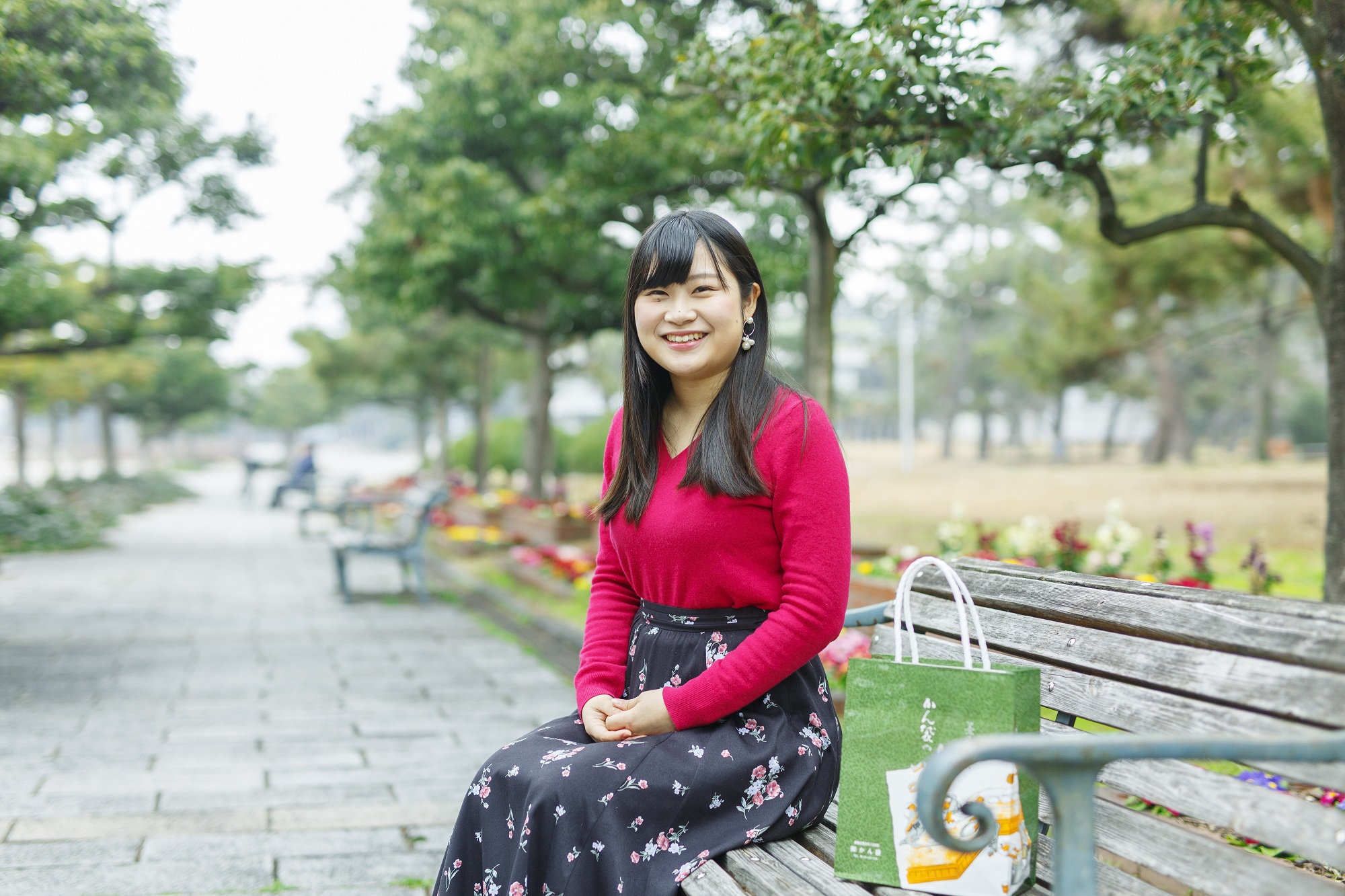 ---
Model: Ai Goto (Sakai Tourism Concierge)
Photographer: Naoki Matsuda
Report & Text: Noriko Yamaguchi

{{ // BLOCK END }